Welcome to my Adidas Speed 50 Boxing Gloves review!
There are tons of fighting gloves in the market. Choosing the perfect gloves for you might be tricky because each brand has its competitive designs.
Well, you might have randomly strumbled upon the Adidas Speed 50 Boxing Gloves while searching for the perfect boxing gloves to use in your training. If the overall aesthetics and positive reviews got your attention and want to know more about the gloves, then you have come to the right article.
In this review, I will provide you with a detailed analysis of the gloves and help you determine whether they suit your preferences.
I've also reviewed other brands of combat sports gloves in the past. You can check them out if you like—Best Boxing Gloves for Training, Best Kickboxing Gloves for Women, Best Boxing Gloves on Amazon, Best MMA Gloves for Women, and Best Boxing Gloves for Big hands.
About Adidas
Adidas AG, simply known as Adidas, is a German company that manufactures sports apparel and gear. They were founded on August 18, 1949, by Adolf Dassler. Adidas was incepted and headquartered in Herzogenaurach, Germany.
The word Adidas is actually the abbreviation of the founders' full name, which is "Adi" and then "Dassler"—thus, the name we all recognize was born.
Like its major competitors like Nike, Reebok, and Puma, they are popularly known for their quality and aesthetic sports shoes particularly, basketball, football, American football, running, and baseball, to name a few.
Although they are well-known in most major sports today, some might not imagine them manufacturing gears in combat sports.
When we hear the word combat sports or fighting sports that generally include boxing or MMA, the first thing that comes to mind would probably be Everlast, Venum, Tapout, or Bad Boy. But Adidas has some apparel and gears to offer for such sports. And one example is the Adidas Speed 50 Boxing Gloves.
The Adidas Speed 50 Boxing Gloves
The Adidas FLX 3.0 Speed 50 Boxing Gloves are great for all-around combat sports usage. Whether it be boxing, kickboxing, fitness classes, or just simple bag work, this glove is designed beautifully.
The gloves are made of polyurethane, which makes them lightweight. Such a feature allows better movement and punching accuracy. This glove is comfortable to wear and is water-resistant. Thus, it is easier to clean and keeps the exterior dry from sweat.
A notable feature that makes them desirable is the molded paddings, which allow a perfect fit and adds to the gloves' comfort level. Another is its reliable wrist straps. It securely locks the gloves in your hands and prevents them from being wobbly as you work on improving your boxing skills.
In the next section, let's take a closer look at the Adidas Speed 50 Boxing Gloves and determine whether they are the right gloves for you.
A More Detailed Analysis Of The Adidas Speed 50 Boxing Gloves
Weight
As mentioned, the gloves are made of durable materials that make the gloves very tough and resistant to tearing.
This may be the case, this pair of boxing gloves are lightweight and compact that perfectly fit your fists. Lightweight gloves such as the Adidas Speed 50 enable better punching movement and accuracy as you're attempting an attack.
Protection
The paddings of the boxing gloves are outstanding. It protects the wearer from potential injuries.
The build of the gloves is specially designed to absorb a great amount of shock as it impacts your target. What it does is it protects your knuckles and wrists and reduces the risk of related injuries.
They are also perfect for long hours of heavy bag workouts. You can resume your training without worrying about hurting yourself.
Comfort
The gloves are breathable that allow air to flow freely. As a result, it keeps your knuckles and palms dry as you train for long periods. As I emphasized earlier, the paddings are phenomenal that are pre-molded into the shape of a fist.
What makes them advantageous is that your fingers slide naturally. On the other hand, you have to form a fist for gloves that are not pre-molded. This feature of the gloves also strengthens overall protection by offering support to the wrist.
Durability
The Adidas Speed 50 Boxing Gloves are very durable that can withstand long hours of training.
It is made of premium polyurethane leather that makes the exterior of the gloves sturdy and resistant to tearing. For this reason, the gloves are recommended for all types of training, from heavy bag workouts to mitt training.
Design
Its design is also noteworthy, aside from its signature Adidas logo on the knuckles' surface, it has a simple yet aesthetic design. Unlike popular brands of boxing gloves, it has a somewhat rectangular shape rather than a square-ish design.
They offer a wide array of color combinations that include gray and green, red and black, red and white, gray and orange, white and orange, and my personal favorite, neon green and blue.
Size
The size of the gloves is ideal for both males and females. But you also have to consider the size of the gloves depending on what purpose you're using them for.
It includes those workouts that include sparring/training gloves, bag training, and professional matches.
You have to take note that bag gloves are much lighter than those used in official competitions. And the reason for such is that you're not going to hit a person but an inanimate thing.
The reason why I brought this up is that the Adidas Speed 50 Boxing Gloves offer four sizes, which include 6 ounces, 10 ounces, 12 ounces, and 14 ounces.
With this wide range of sizes, this pair of gloves is perfect for any type of workout. However, I'm not sure if you're going to use it for official bouts because it may still depend on the standards of the boxing organization that's regulating the fight.
Price
The price of the gloves is very competitive in comparison with leading brands like Everlast and Cleto Reyes. Also, its cost also depends on the size you're availing.
Editor's Alternative Boxing Gloves
The Adidas Speed 50 Boxing Gloves is definitely a great buy if you're looking for a pair of gloves that can help you improve your boxing skills.
But if by any chance, you feel that it may not suit your preferences, then I have a few alternatives for you.
Everlast Protex 2 Training Gloves
The Everlast brand is probably the most recognizable brand in combat sports, particularly boxing. Aside from being in the industry for a long time, they are trusted by many fighters for a good reason.
They've been around since the early 1900s, and their boxing gloves were worn by many boxing legends and stars like Muhammad Ali, Mike Tyson, Deontay Wilder, and Miguel, just to name a few.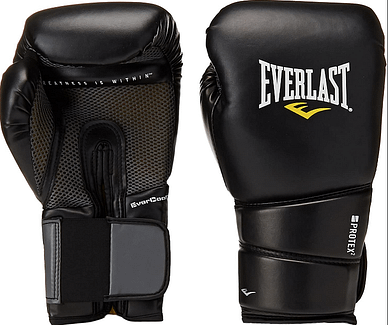 One example of their outstanding craftsmanship is the Everlast Protex 2 Training Gloves. It is made of quality and very durable synthetic leather that can stand the test of time. Like the Adidas Speed 50, they are also resistant to tearing even if you use them regularly.
Hayabusa T3 Boxing Gloves
When I was first acquainted with this pair of gloves, my initial reaction was this brand is definitely Japan-made boxing gear. But nope, it is not. Hayabusa is actually a Canadian brand that's currently headquartered in Kingston, Ontario.
Hayabusa is also a well-established brand in combat sports. They make quality and aesthetic gears. And for this review, I am recommending the Hayabusa T3 Boxing Gloves.
Some of the reasons why they are awesome are because they are versatile and very durable that boast a 4x splinting, sweat-lined ergonomic thumb, dual closure system, and 5-layer of foam complex.
Ring to Cage Gym Training Stand-Up Boxing Gloves
The Ring to Cage brand offers a wide array of aesthetic boxing gloves. This pair of gloves has a sturdy build with stitches properly sewn together. Another plus factor to this is its soft interior, which makes them very comfortable to wear.
On the other hand, its exterior is durable that can last long hours of training. It can also absorb a lot of shocks, which helps protect your knuckles from injuries.
Final Verdict
I hope my Adidas Speed 50 Boxing Gloves review has provided you with sufficient information about the gear and helped you determine whether this pair is a good fit for you.
This product line of Adidas is a good value for money because you can essentially use them in any type of training.
Adidas Speed 50 Boxing Gloves are lightweight and very comfortable. It is also breathable allowing air to flow in and out freely. Thus, it keeps your palms dry during workouts.
As repeatedly emphasized throughout, they are very durable and could last long even if you used this pair regularly.
This pair of boxing gloves is a great investment if you're serious about improving your skills. And I believe that it can help you move up your game to the next level.
Well, I guess that's just about it! Thank you for taking time off and reading my Adidas Speed 50 Boxing Gloves review!